It's Showtime!
Broadway Supports LIHSA
On October 23rd a new cast of Tony Winners, Nominees and Broadway stars will come together at the Long Island High School for the Arts to show their support for Public Arts Education. They will sing, dance and share stories about their personal experiences in the arts. This event is open to the public and not to be missed!
Co-Produced and Co-Directed by: Stephen DeAngelis and Jerome Vivona
Long Island High School for the Arts
Seymour Weiner Theatre
239 Cold Spring Road, Syosset
Monday, October 23 at 7:00 pm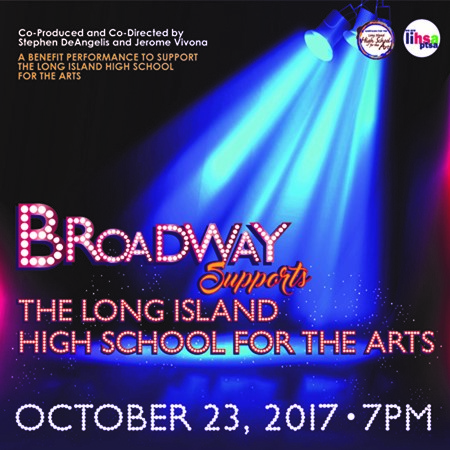 Pictured with many of the Talent Competition and Scholarship Winners are Town of Oyster Bay Receiver of Taxes, James Stefanich, Commissioner of Community and Youth Services Department, Maureen A. Fitzgerald, President of TOBAC Ted Firetog and Executive Director of TOBAC, Sharon A. Betz.
Oyster Bay Councilman Anthony Macagnone
Officers of the Town of Oyster Bay Arts Council
Doris Jacobowski Secratary, Lawrence Spiro Treasurer, Daniel McClane President Gary Piancentini Vice President
Naomi Drucker
Stanley Drucker
Kevin Harrington
Dean Karahalis 
Morton Künstler
Robin Marks
Charles B. Sosik
Scott Yanuck
Theresa Statz-Smith
| | |
| --- | --- |
| Sharon Betz              | Executive Director |
| Dorothy Blumstein  | Director Emeritus |
| Joanne Reeves         | Director Emeritus |
| Daniel McLane     | President |
| Gary Piacentini  | 1st Vice President |
| Joanne Reeves | 2nd Vice President |
| Doris Jacobowski    | Secretary |
| Lawrence Spiro       | Treasurer |
James Balletta
Ronnie Dien
Anthony Esposito
Ava Favara
Kathy Firetog
Theodore Firetog
Jo Greene
Martha Merideth
Majorie Parness
Grace Riskin
Dr.Richard Jacobowski
Shelly Stoltz